Week 3 of the CrossFit Regionals is currently underway (you can watch online here), and I am just finishing up some visualizations for Week 2. I'm also looking forward to when regionals are finished and I can do some cross-regional comparisions.
Week 2 contained competitions for the Central, Latin America, and West regions. I will follow the same format I did for Week 1: first showing event finishes for all the regions, then cumulative points.
For the Central Regional: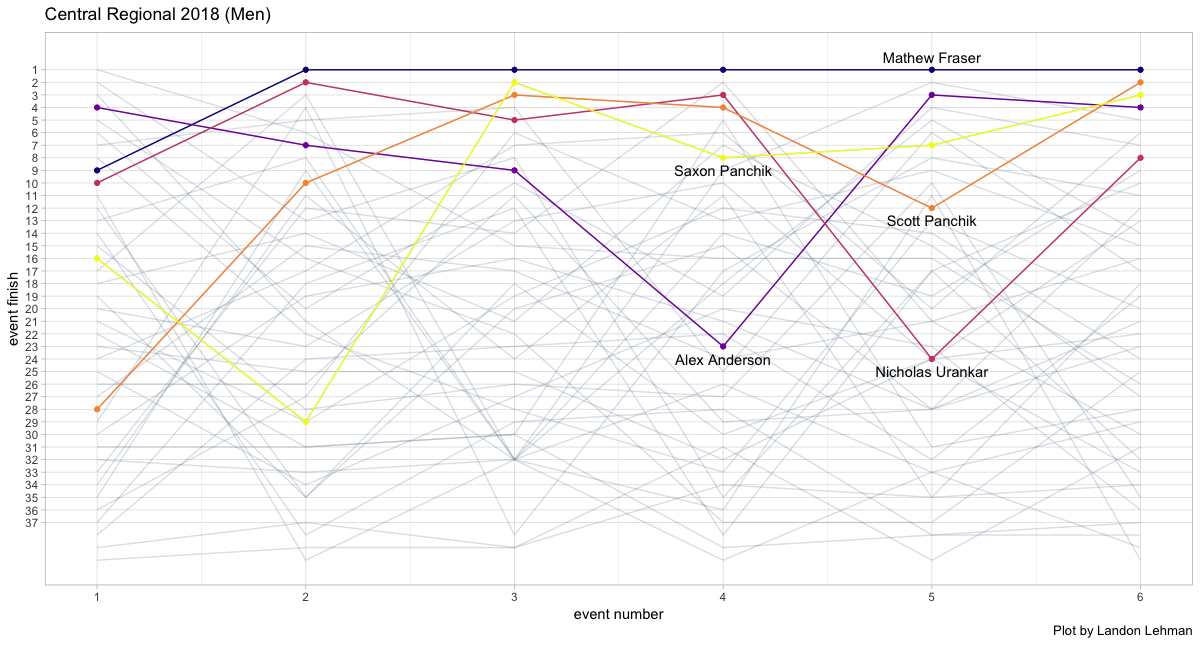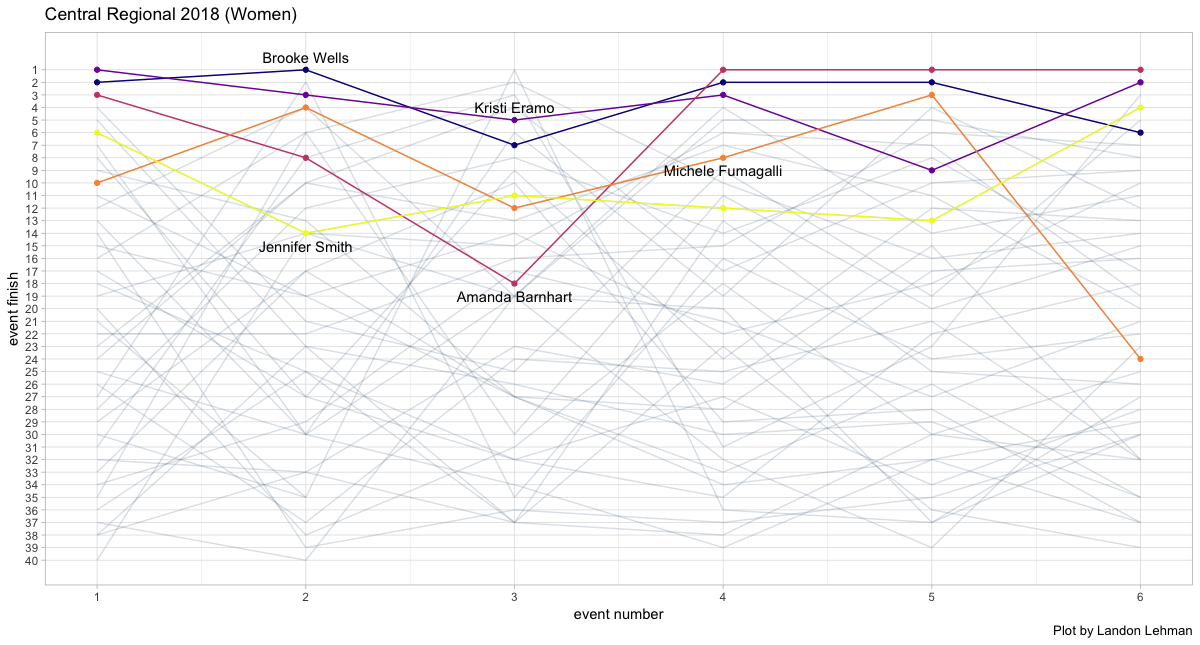 Matt Fraser was dominant on the men's side, and Amanda Barnhart had an impressive final three events on the women's side.
For the Latin America Regional, only the top finisher earned a Games qualification spot, but I decided to keep showing the top 5 athletes as in the other regions: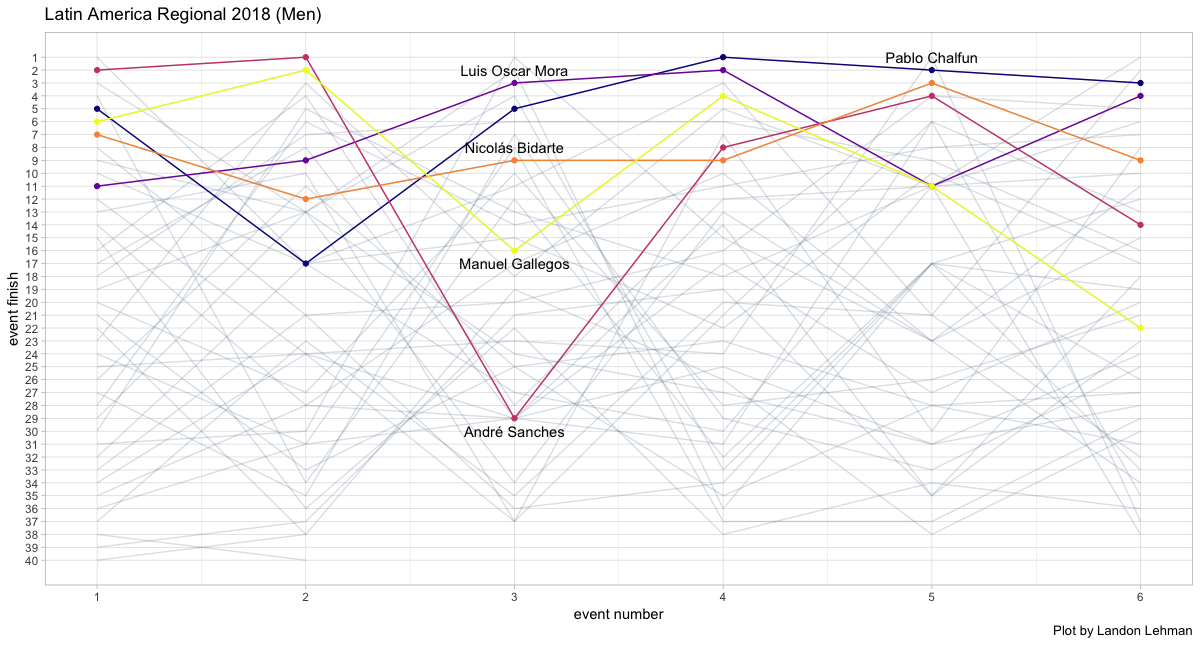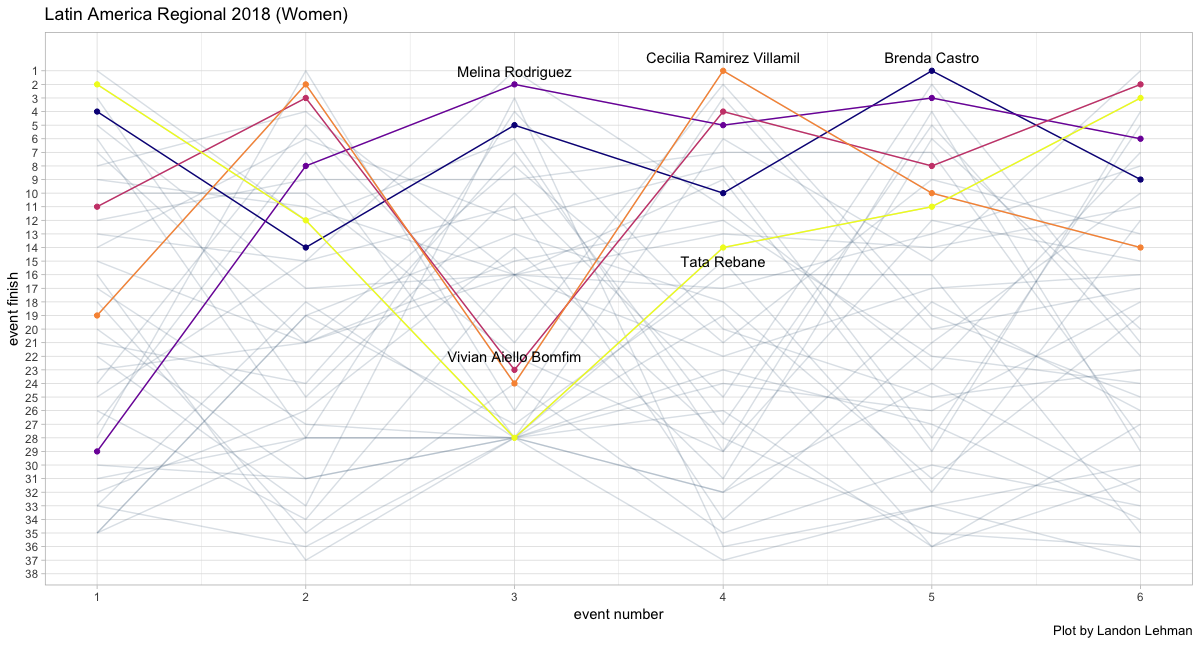 For the West Regional: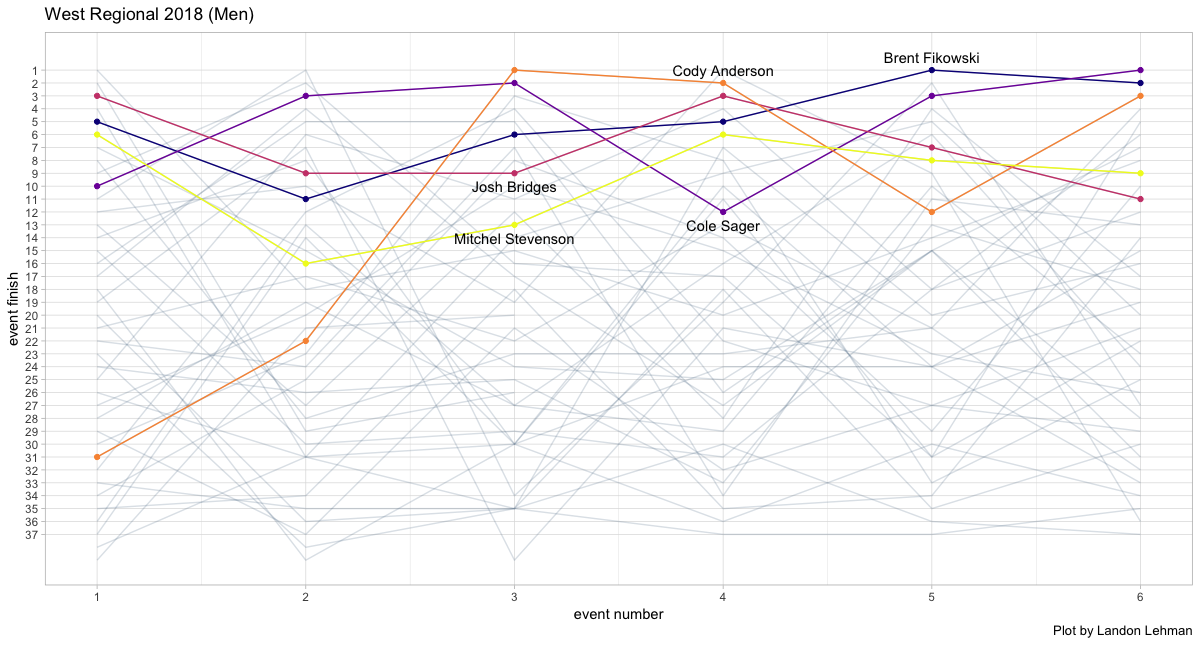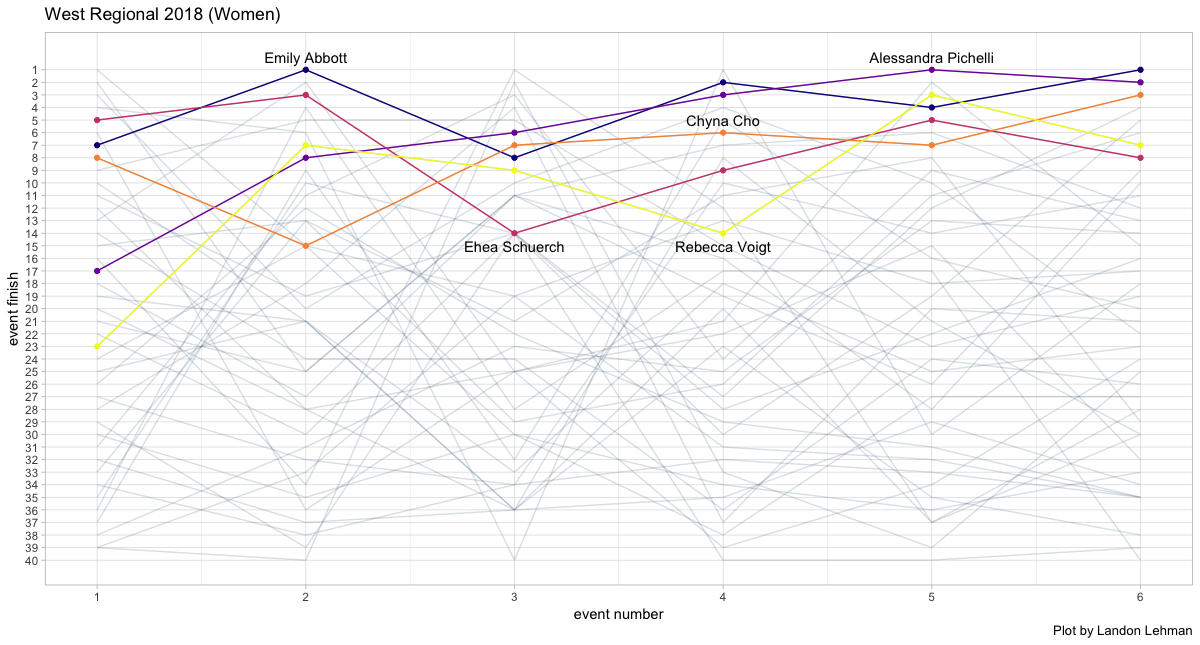 Now for the cumulative points. In the Central Regional: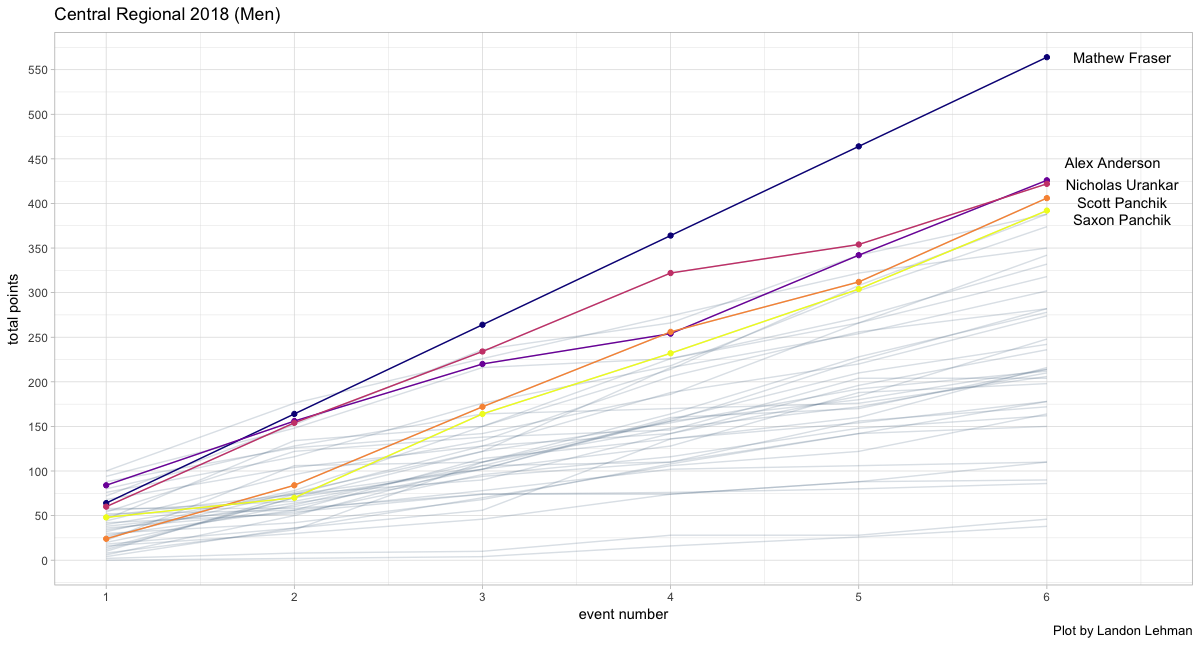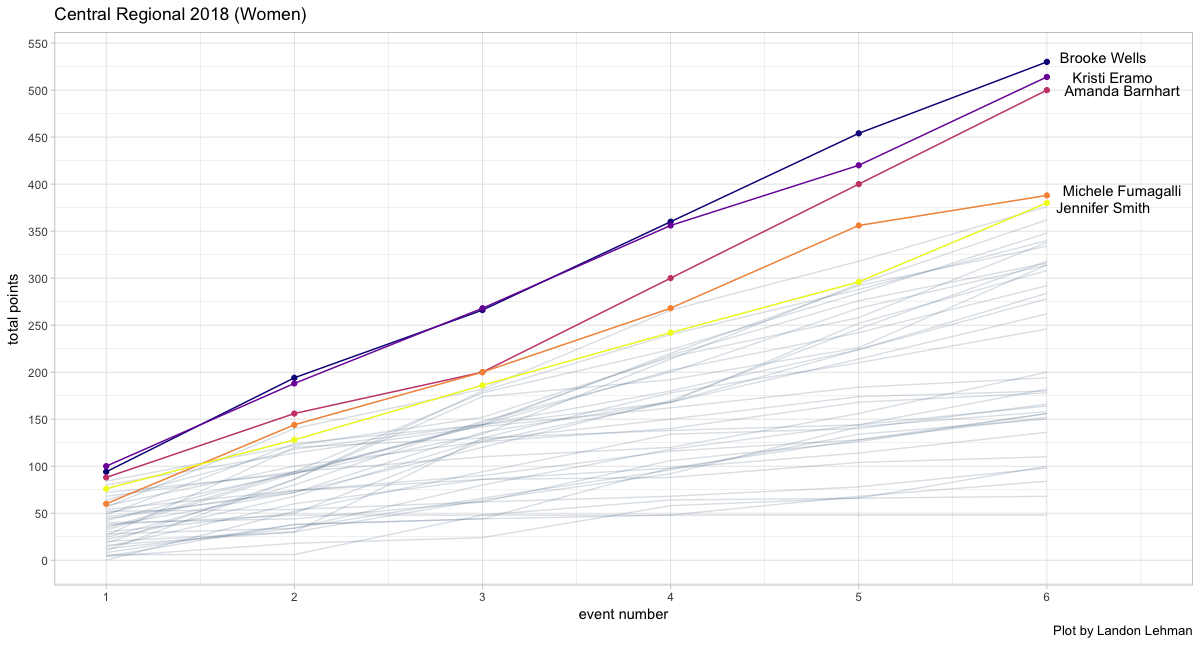 Fraser shows up as a straight line because he won every event after the first one, so he got the maximum of 100 points for events 2-6. Brooke Wells and Kristi Eramo went back and forth for the first few events, and then Amanda Barnhart made her impressive charge over the last three events.
Also, an amazing story here is how the Panchik brothers (Scott and Saxon) were both outside of a qualifying place after event 5, then managed to both make it in with a great event 6 performance. Jennifer Smith also managed to qualify with a good event 6 performance.
In the Latin America Regional: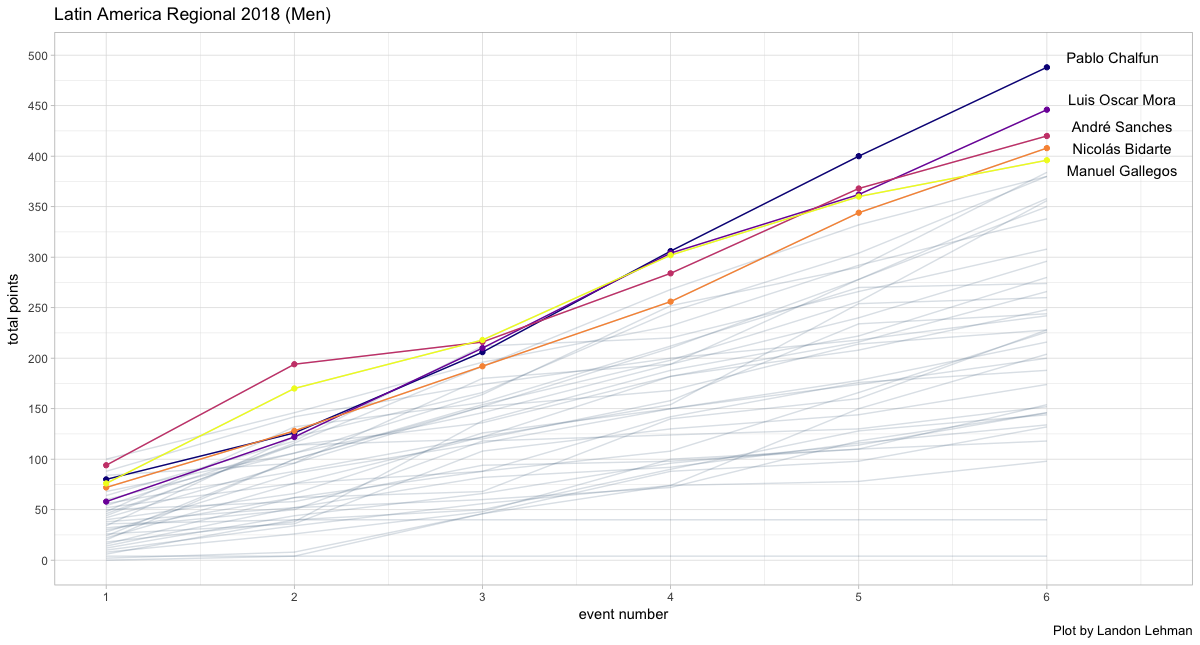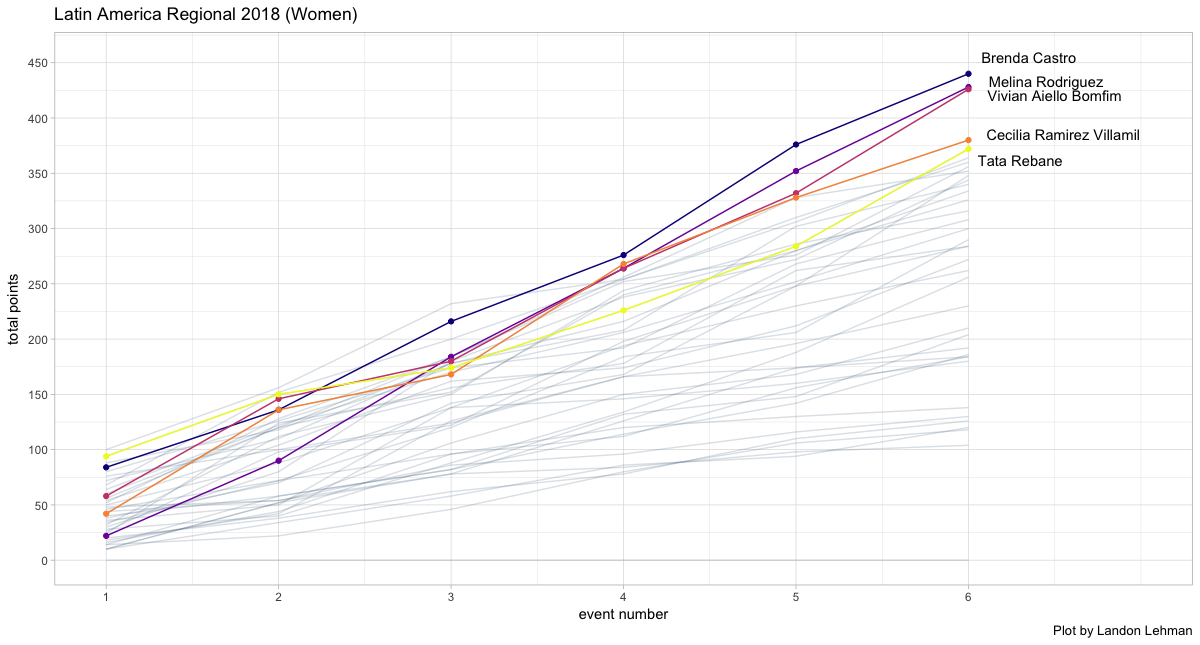 And finally in the West Regional: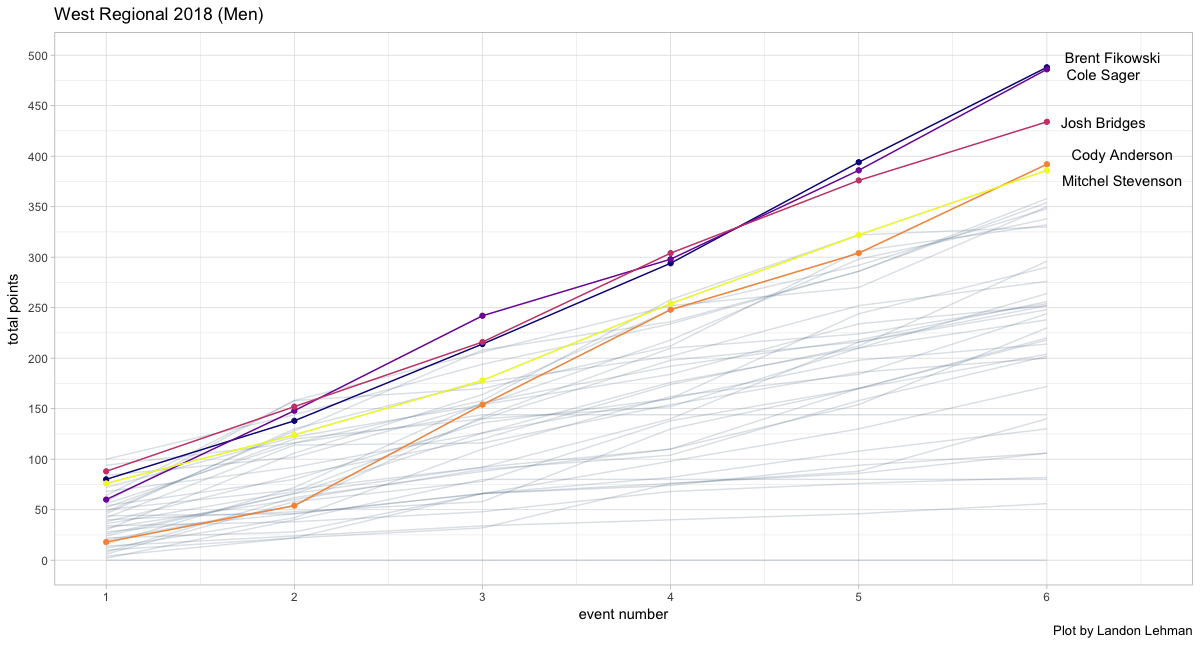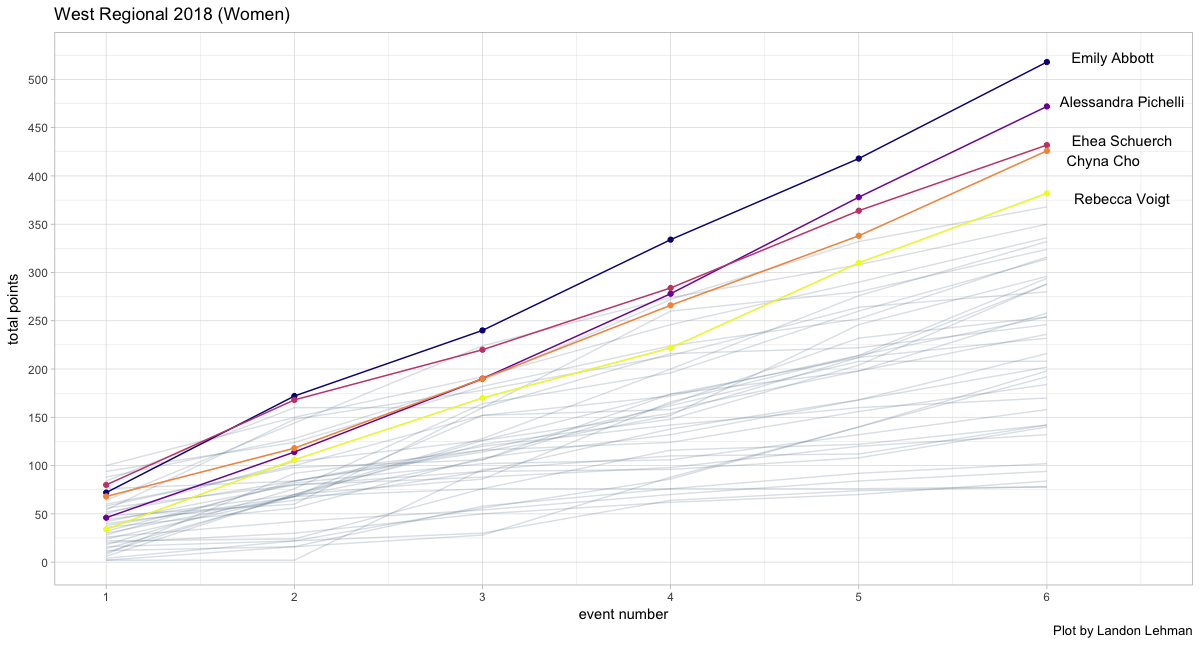 Again, it came down to the final event here for both the men and women. Cody Anderson pulled out a 4th place finish after being out of a qualifying position after event 5. 35-year-old Becca Voight had a similar comeback and qualified for her 10th CrossFit Games!